Terbitan Terkini
KEGANASAN KOMUNIS DI DAERAH HULU LANGAT, SELANGOR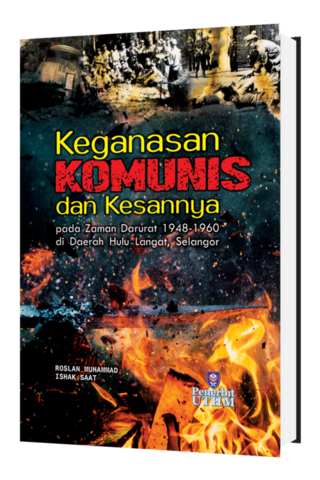 Keganasan Komunis Di Daerah Hulu Langat, Selangor
Penulis : Roslan Muhammad, Ishak Saat
Harga : RM29.00
ISBN : 978-967-2110-43-9
Tahun terbitan : 2017
Bil muka surat : 129 muka surat
Buku ini menyingkap kembali bentuk-bentuk keganasan secara tidak kolektif yang dilakukan oleh pihak Parti Komunis Malaya (PKM) serta kesannya terhadap masyarakat Hulu Langat secara khususnya dan Tanah Melayu secara amnya. Perkembangan PKM di daerah Hulu Langat Selangor ini wujud sejak zaman pendudukan Jepun lagi. Justeru itu, Hulu Langat merupakan kawasan tumpuan PKM khususnya di negeri Selangor apabila Undang-Undang Darurat diisytiharkan pada tahun 1948.
HAEMATOLOGY PRACTICAL MANUAL FOR UNDERGRADUATES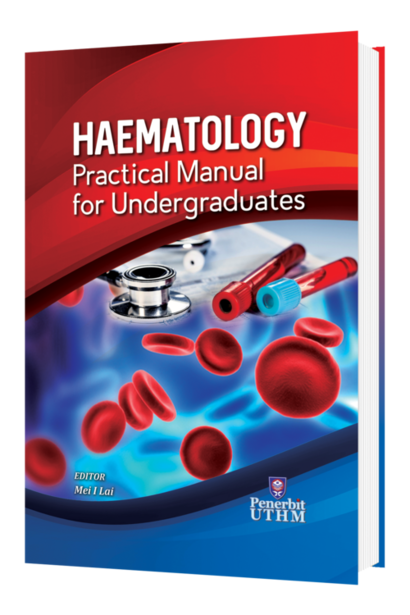 Haematology Practical Manual For Undergraduates
Penulis : Mei Lai

Harga : RM30.00
ISBN : 978-967-2110-30-9
Tahun terbitan : 2017
Bil muka surat : 159 muka surat
This book is intended to serve as a practical aid for students and an attempt to present haematology and transfucion medicine in a concise and simplified manner where areas of importance are highlighted. It is not aimed to replace for coverage of haematology available in text books but intended to assist students in understanding the laboratory aspects of haematology better. The reader should not expect to find comprehensive discussions of the topic dealt herein but importance of each laboratory test is highlighted including its practical aspects.
The laboratory diagnosis of disorders in relation to red cell, white cell, haemostasis and aspects of transfusion medicine are discussed in a practical approach. Case studies form part of the integral approach to understand haematological diseases.
This book is a 'must' for the desk of a students in laboratory aspects of haematology.